Event Description
NEW! We are so excited to be able to deliver free
#pregnancy
antenatal sessions!
Expecting a baby? Congratulations! Join our FREE 5 week
#antenatal
course thanks to funding from the Covid lottery fund. Until we can meet up safely it will be delivered online weekly during an evening.
Each week a different topic will be covered with a chance for questions and chatting at the end.
Week 1 labour and birth
Week 2 pain management and relaxation
Week 3 relationships and postnatal wellness
Week 4 life with a newborn
With an optional breastfeeding session on week 5
We can't wait to join you in preparing for your new arrival! Send to a friend who's expecting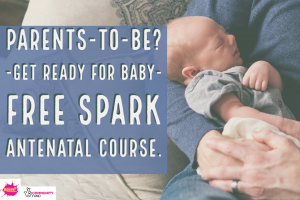 Sign up with Spark Burntwood
Evening online course
Online
Free
Hazel Davies
07929 657832