Event Description
Little Owl Pioneers
– where inquisitive minds are nurtured through play.
Little Owl Pioneers is specifically designed to support the growth and development of your baby and/or young child.
During the first three years of life, your child's brain is working extremely hard to hardwire connections to support its effective functioning for life. Messy and sensory play is essential for the healthy brain development of your little ones. Whilst they are exploring the jelly, pouring the water, squeezing the raspberries or pinching the dough there are millions of connections developing in the brain plus the muscle strength in their hands is increasing, ready for writing. Aren't our bodies amazing?
We have carefully selected sensory bins to support hand-eye coordination and development of eye muscle control, plus ideas and activities to develop core stability and strength which is essential for sitting and walking.
Through our play sessions we share practical tips and advice, supporting you to understand your child's development, ideas for weaning, safer sleep practices, control of the dummy, potty training, supporting speech development and helping you to create homemade toys and experiences you can replicate at home.
Join your children in play with lots of nursery toys available, including sand, water, bikes, trikes and, of course, our signature song time at the end. Healthy snacks and drinks for the family included.
£4 per family. No booking required, so turn up and have fun.
9:45 -10:45 am on Fridays @ The Spark Centre, Spring Hill Academy.
https://www.littleowlchildcare.co.uk/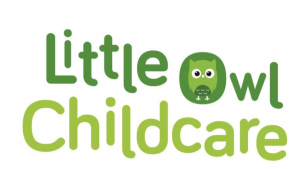 Sign up with Spark Burntwood
Friday
09:45 AM - 10:45 AM
Spark Springhill
£4 per family free pass accepted
Sarah McCormick
07980 733926