Did you know you can come to most Spark groups for free if you reach the criteria highlighted on the poster?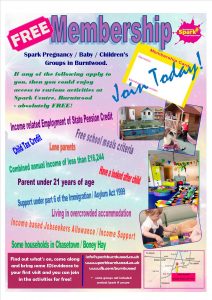 Just ask your group leader or email us for more information.
If you can, bring evidence when you come to Spark for the first time when you join.
At this time we can also offer courses such as antenatal and baby massage for free to qualifying families thanks to funding from St Anne's Church!