Event Description
After school Spanish club at Spark. Singing, games, activities for 4-8 year olds.
Booking is essential and places are limited 
🇪🇸
Classes are booked half-termly.
Looking for a fun & educational activity for the kids during lockdown?
Join us via Zoom for award-winning French or Spanish classes, action packed with songs, games, stories & activities to keep them busy.
Home activity pack also provided.
Classes available for ages 0-11yrs in groups or 1-2-1.
Pre-recorded videos also available.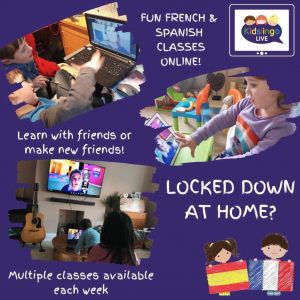 Tuesday
05:00 PM - 05:45 PM
Spark Centre
Course £5 a week
Tori
07740 853885